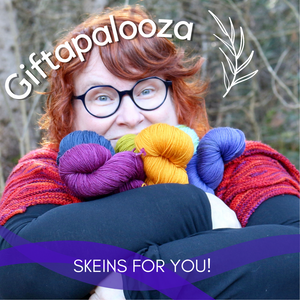 This listing is for skeins you would like to purchase to be sent to you. Enter your address in the shipping field at checkout and we'll take care of the rest.

*If you need a different base due to allergies, etc, please email us at orders@indigodragonfly.ca and we will work with you to find an alternative*
Available to order in any quantity on 4 bases:

CaribouBaa (4 ply; 100% sw merino; 398 m/435 yds per 100 g)

MerGoat Sock (4 ply; 80% sw merino/10% cashmere/10% nylon; 365 m/400 yds per 115 g)

R.O.U.Sport (3 ply; 100% sw merino; 300 m/328 yds per 100 g)

Linen Silk Sock (4 ply; 65% silk/35% linen; 384 m/420 yds per 115 g)

Once your order has been placed, you will receive a link to a survey to choose your colour family and other preferences.